Dedication
to
Berry The Dog
Baretta · Bear-Bear · The Beast · Beh-Ree ·Berry · Berry-Berry · Berry The Destroyer · Mr. Big Paws · The Bruiser · Bullet · Butterball · Crocodile-Puss · Crusader Doggie · Devil Dog · Director of Homeland Security · Dogdoggiedog(dotcom) · Furball ·The Gentle Beast · The Hou-ooound · Mr. Jowls of Eastview · Kingfisher · The Layabout · Little Berry-Dog · Little Red Fox · Lord Plushbottom · Mighty Mite · Mount Dogmore · His Nibs · Obadiah Dogberry · Pitiful Paw · Plume · Plushy · Pork Belly · Pretty Boy · Prince Valiant · Rat Tail · Seven-Ninths · Sir Peezalot · Mr. Snoot · Snootster ·The Snuggler · Spirit Dog · The Supervisor · Swim-Fin · Tankini · Tiny ·Mr. Toffee · Tragic Face · Tugger · Waggy · Mr. Wagwell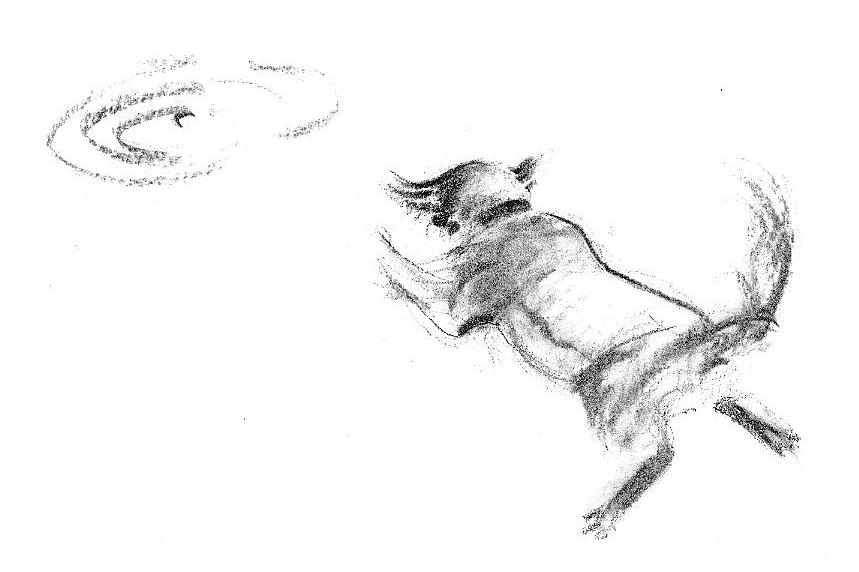 Now freed from earth, never again to suffer
ear cleaning, tail brushing, the snout-piece,
pills down the throat, the baby gate, or being left behind
Acknowledgements
Thanks to the Matthew J. Ryan Veterinary Hospital of the University of Pennsylvania (VHUP), above all, to Roxanne Bachman, CVT and Oncology Nursing Supervisor, Dr. Jennifer Baez, VMD, Dipl. ACVIM., and Dr. Karin Sorenmo, CMV, Dipl. ACVIM and Section Chief, Oncology, the mainstays of Berry's care; Dr. Sally Bissett, BVSc Dipl. ACVIM, now at NC State University, who first diagnosed Berry and urged us to treat him; Dr. Lisa Barber, DVM, ACVIM, now at Tufts University School of Veterinary Medicine, who served as Berry's principal oncologist at VHUP from February 2000 until November 2001; Drs. Craig Clifford, DVM, ACVIM, now at Red Bank Veterinary Hospital, and Beth Overly, VMD, residents in the Oncology Service; Dr. Heather Peikes, VMD, DACVD, the former VHUP dermatologist who "cracked the code" on Berry's skin problems; to Theresa and Shari, who interceded with the VHUP Pharmacy; and to The Parking Man for his many kindnesses.
Many thanks also to Berry's advocate, "Alpha Dog" Greg Schopp, and Big Red Cody Dog; Kim Haren and the ageless Pal; Berry's foster parents Lois and Richard Koskey and Miss Amanda Jones; Teri Stewart, the DVGRR Adoption Coordinator who placed Berry in our home; Bill and Linda Woislaw and the memory of Murphy and Mason; Jean Hall, Berry's special friend who named the "Berry Puppet"; Phyllis Dennis, who searched for Berry when I lost him, and Bernadette Ramsey, who found him and brought him home; Father Slobogin for his many blessings; Jo-Anne Sherburne, who captured the essence of Berry in the art in these pages; and of course DC, who was next in Berry's heart after pears, trolleys, and a stick thrown into water.
Go to: CHAPTER ONE
Return to: INTRODUCTION/TABLE OF CONTENTS